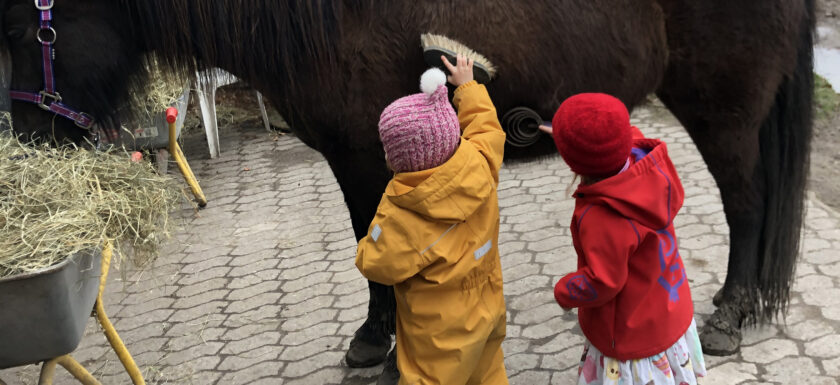 Play & learn is a good start for all children and beginners who want to experience riding and learn to read and socialize with horses in a respectful way.
✅ Adult and experienced riding instructor
1 hour: 35 EUR/pers.
Permanent weekly teams.
2-5 children per team
From 5 year old and up
We start by learning to read, understand and treat the horses with respect. They must be groomed and prepared to get on the riding arena or on a walk in the nearby forest.
We value good togetherness and parents who support their and others' children – so come and join!