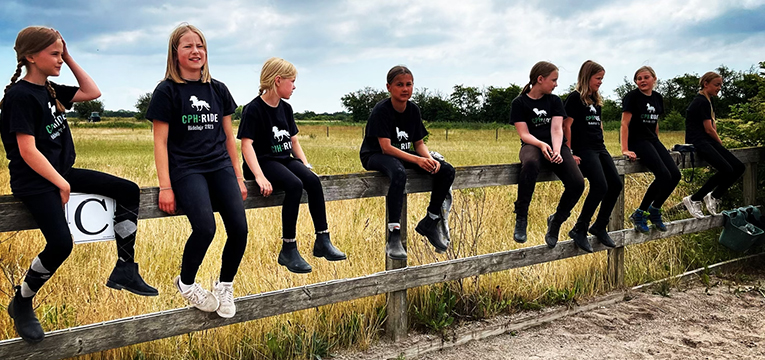 Heste, sjov, undervisning, rideture & venskaber!
Herunder finder du billeder fra vores to ridelejr i Juli '23. Det var en kæmpe succes og vi havde mange glade børn og forældre -også selvom vejret kunne ha' været bedre 🙂
Vi har ca. 10 børn pr. ridelejr og to erfarne voksne til at styre slaget. Hvert barn får udleveret en mappe med læren om gestens adfærd og anatomi, som følges op af besøg af smede, "heste-hviskere", dyrlæger og hvad vi finder på. Mad over bål, hygge i campingvognen og massere af tid og ture med hestene og de andre børn!
Lejren foregår hver dag fra 09.30-16.30. Har man særlige behov for at kunne trække sig ind i mellem eller andet, så finder vi også ud af det.
✅ To erfarne voksne tar sig godt af jeres børn
✅ Får t-shirt med logo & diplom
✅ Mad inkluderet
5 dage: 3900 kr./person