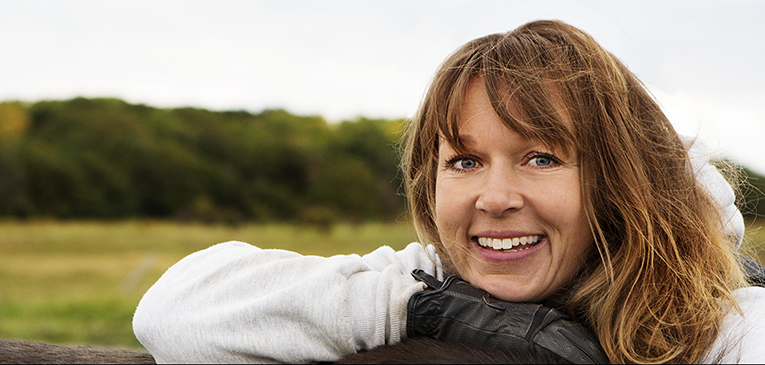 Briefly about me
My name is Lenna Heinrichs, I am the owner of CPH Ride and I have ridden horses since I was 10. I first introduced the horses in my work as a teacher in 2004 when working with 0 – 14 year old children and saw its positive impact immediately. In 2007, I started a new job with psychologically vulnerable young people between 15 – 25 years old. Riding and being with horses gave these young people more peace of mind and a better life. I began to take young people out to the horses every week, and it quickly became an integral part of my work.
In 2014, I started training as an equine-assisted therapist to get new inspiration and to add more theory to my work with horses and people. I have, besides my education, experience with mentally vulnerable people who suffer from ADHD, OCD, anxiety, autism, neglect and eating disorders.
Riding therapy is for children, adolescents and adults who need help to open up their emotions. We achieve this through interacting with the horse and nature.
Authorized equine-assisted therapist 2015.
– Course in Riding Therapy for therapists and professionals.
– "School for hippotherapy" v / Marie-Louise Demant & Gerd Weber.
– Ongoing supervision received by Marie-Louise Demant & Gerd Weber.
– Member of the SAB (Association of Alternative Therapists).
Full time on CPH Ride. 2018 – Now.
"Tømmerupvej 261, Copenhagen, Denmark".
Educator in residential institutions. 2010 – 2018.
"The houses on Frydendalsvej".
Educator in residential institutions. 2007-2010.
"Jacob Michael's memory."
Educator in residential institutions. 2004-2007.
"Family Institution Bülowsvej".
Trained educator. 2004-2007.
From Froebel seminary.